Welcome to
The Learning Nest
We are a bilingual Montessori Preschool in the heart of Miami.
Ignite a Love for Lifelong Learning with Montessori
The Learning Nest is a bilingual preschool in the heart of Miami that embraces the Montessori philosophy and principles, and provides its students with a personalized and enriching learning experience.
Since we opened our first school in 2006, our dedicated and experienced team of educators has been committed to creating safe educational environments that foster the holistic development of a child, encompassing physical, intellectual, social, emotional, and spiritual growth.
We offer two locations in the Downtown Miami area:
Downtown:

103 NW 8th St, Miami, FL 33136, 

Edgewater: 1801

NE 2nd Ave, Miami, FL 33132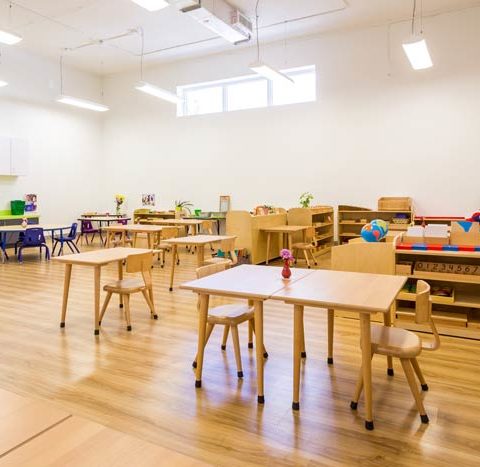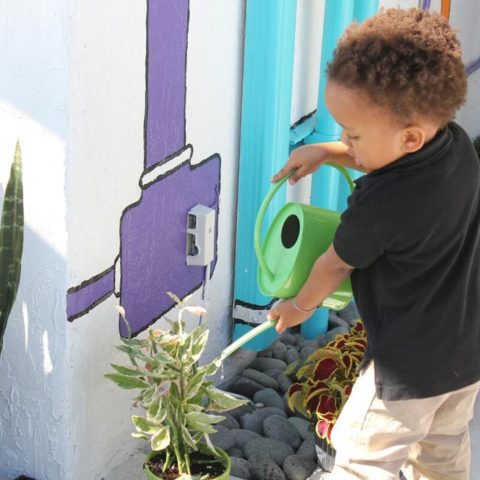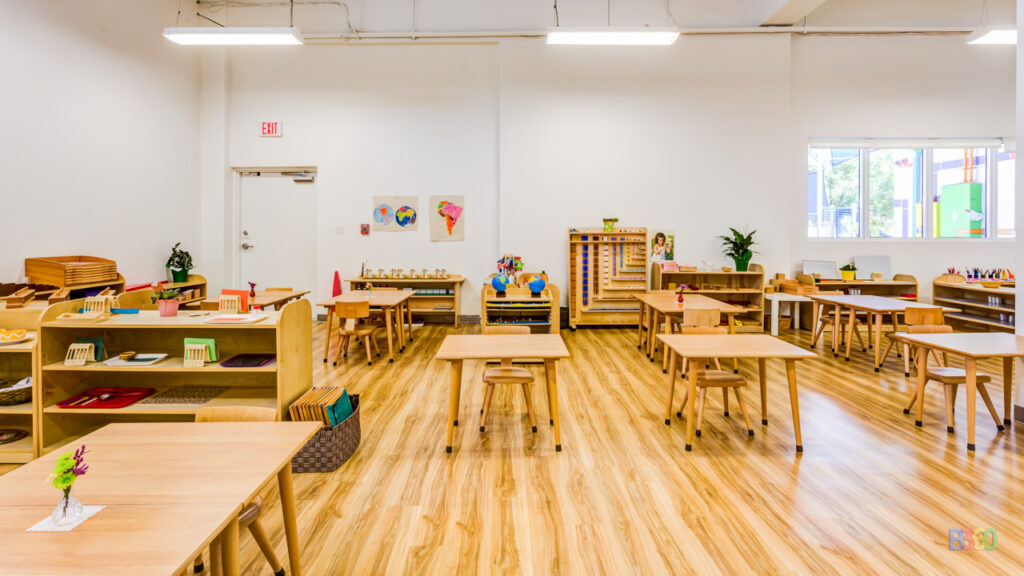 Montessori education is a hands-on, child-centered approach, developed by Dr. Maria Montessori.
This method recognizes that each child is a unique individual with their own interests, abilities, and pace of development.
Our Montessori-trained teachers guide and support children as they work with specialized materials, fostering concentration, independence, self-confidence, critical thinking, and a love for learning.
We have two classrooms with mixed-age groups (where children of different ages learn together):
Toddlers: 18 months to Three-years-old.
Children's House: Three-years-old to Five-Years-Old.
Having mixed-age classrooms fosters a supportive social community, promotes cooperation, and allows younger children to learn from older peers, while older children reinforce their knowledge by teaching and mentoring younger ones.
Each classroom is carefully prepared to meet the developmental needs (and challenge) children, while also allowing them to learn and succeed on their own. They are calm, orderly, and inviting spaces, with child-sized furniture, materials, and activities arranged on low shelves. This encourages freedom of movement, choice, and independent exploration.
See for yourself what TLN parents are saying:

The Learning Nest is a fabulous preschool. Our little one started at just 18 months and it was the best decision we've ever made. Not only was our daughter super happy, she learned and grew so much during her time here. They run a great Montessori preschool that I would highly recommend to anyone. The staff and teachers are amazing. Everyone knows everyone and everyone helps everyone. It's more of a family atmosphere which we loved. Ms. Ivonne who had our daughter from the very start was just incredible! She really brought out the best in our daughter. The director, assistants, and school coordinator are all wonderful and communicate so well with parents. 10 stars!
Amazing school. We had such an amazing experience at the Learning Nest thanks to the teachers and the staff. My daughter loved To go to school everyday! She learned so much during the 2 amazing years she was part of the school. We'll definitely enroll my youngest once he is in age to go to school. We are so thankful
Amazing school. My son is 2yrs old. He wakes up every morning super excited to learn. His teacher Ms. Marianna and assistant teacher are both great; as well as the other staff. Everyone is helpful, informative, kind, professional. I love that they keep a log throughout the day of when my son ate, potty trained or diaper change, nap time. They send pictures often. I have seen that they do lot of daily activities that educate such as eating, washing hands, cleaning up after themselves. School teaches them to be independent in there own way. The school also goes with the same pace the child is going. Of course doing these things at home also help, but the children being surrounded with other children close to there age help a lot more. My husband and I are beyond grateful!