Welcome to
The Learning Nest
A place for endless learning and development, where your child can explore, have fun, and learn new things every day.
We believe in a true "hands-on" learning experience
The Learning Nest Plantation is the perfect place to develop a life-long love of learning while developing educational skills, self-esteem, confidence, and self-discipline.
As DPK, we were a well-known and well-respected preschool and Kindergarten within the Plantation community for more than 30 years.
Since 2018, we have been proudly part of the TLN Schools Group, which successfully runs the Montessori Institute of Broward in Davie, FL, and The Learning Nest in Downtown Miami.
In 2023, after completing extensive facility renovations, the school was rebranded as "The Learning Nest Plantation Campus."
We offer two distinct curriculum options to cater to the unique learning styles and preferences of our families:
Center-Based Learning.
Montessori Philosophy.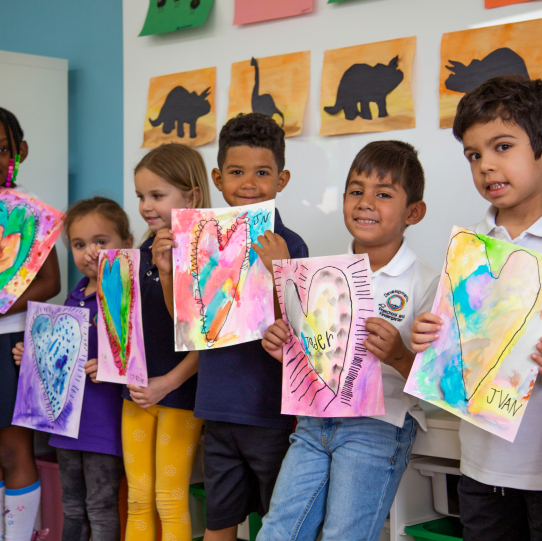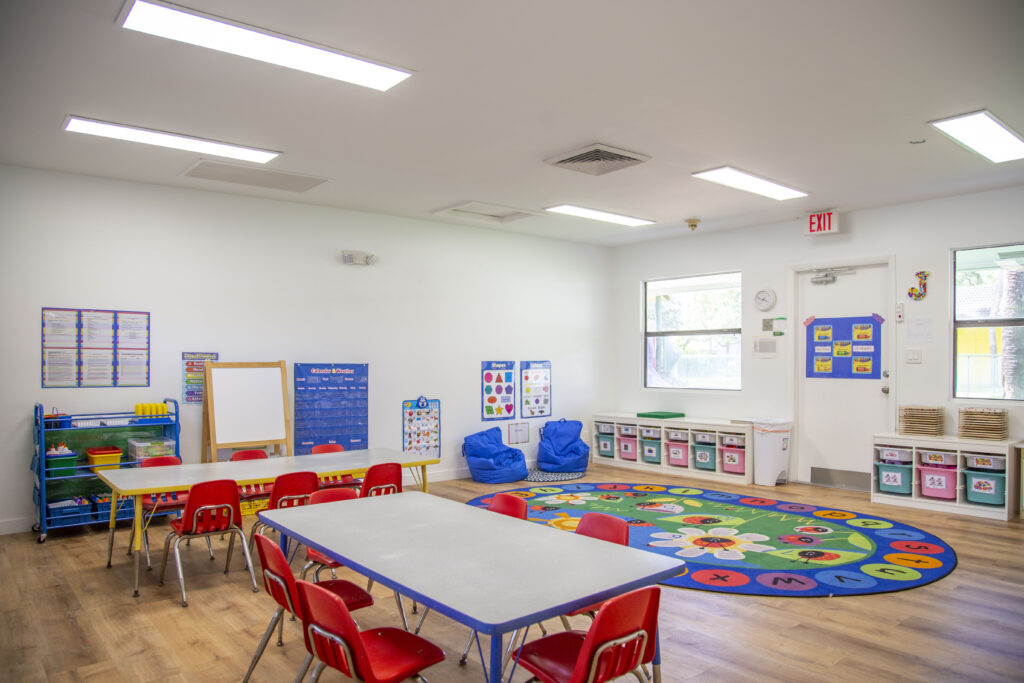 We offer a dynamic and engaging approach to early childhood education based on the principles of active learning and play-based exploration.
Our center-based approach ensures a well-rounded education that supports holistic development and prepares children for future academic success.
Our classrooms are thoughtfully organized into a variety of learning centers: blocks, reading corners, sensory, language, math, science, art, music, and dramatic play. 
Each center offers stimulating materials, activities, and opportunities for children to develop cognitive, social, emotional, and physical skills. 
Classrooms are divided by age groups:
18 months to two-years-old.
Threes.
Fours  (Pre-K and VPK )
Kindergarten (Fives).
Our experienced teachers facilitate learning experiences, encourage problem-solving, and promote critical thinking through hands-on engagement.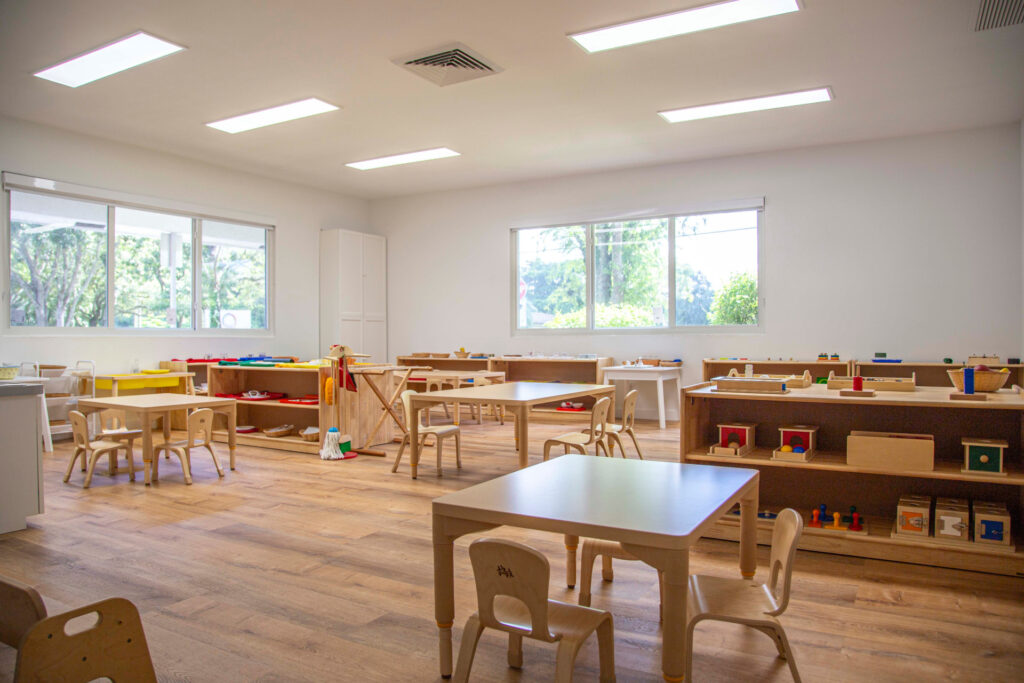 Montessori education is a hands-on, child-centered approach, developed by Dr. Maria Montessori.
This method recognizes that each child is a unique individual with their own interests, abilities, and pace of development.
Our Montessori-trained teachers guide and support children as they work with specialized materials, fostering concentration, independence, self-confidence, critical thinking, and a love for learning.
We have two classrooms with mixed-age groups (where children of different ages learn together):
Toddlers: 18 months to Three-years-old.
Children's House: Three-years-old to Five-Years-Old.
Having mixed-age classrooms fosters a supportive social community, promotes cooperation, and allows younger children to learn from older peers, while older children reinforce their knowledge by teaching and mentoring younger ones.
Each classroom is carefully prepared to meet the developmental needs (and challenge) children, while also allowing them to learn and succeed on their own. They are calm, orderly, and inviting spaces, with child-sized furniture, materials, and activities arranged on low shelves. This encourages freedom of movement, choice, and independent exploration.
See for yourself what DPK parents are saying:

Best Preschool in Town! The staff is amazing , the teachers and front office are Professional, caring and well organized. My son attended since he was three until VPK and now our daughter started in this awesome school last august, I would trust anyone else my kids. My daughter just absolutely loves going to school each day the staff are extremely loving and attentive! The school has exceeded all my expectations, and I'm so glad I found it! Needless to say, I would definitely recommend this school.
If you are looking for a school for you child that feels like a family, this is the school for you. The same teachers have been working at this facility since my 7 year old attended school here. They go WAY above and beyond to ensure each child is comfortable and has a great experience. I was what one many call a nervous parent, and they went above and beyond to cater to my concerns, and provide me with additional reassurance. I have now sent two children to this school and I don't have a single negative to report. Miss Laurie the director in incredible and keeps you in the loop of all the happenings of the school. ALL of the teachers are phenomenal. I more than recommend.
I love this school! My daughter started going there when she was 2. She didn't speak any English by then and they were able to accept her. Now she is 3 and she has learned a lot! I think it has a great level academically speaking. All the personal is awesome! They really care for every child that attends there. Laurie is the best! She always has a smile in her face and always has something good to say! I would recommend this school to everyone.
Our campus features several classrooms with beautiful outdoor and covered spaces for different types of student activities and a fenced-in pool. Our loving and professional staff – many of whom have been with the school for over ten years – are committed to the safety, well-being, and education of your children."